Why Might I Need a Replacement Dental Crown?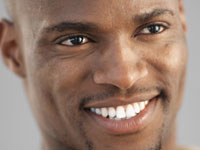 Dental crowns (also known as "caps") are needed on teeth for various reasons. Two of the reasons crowns are needed is to restore broken and unaesthetic - ugly - teeth.
How Long Does a Dental Crown Last?
When crowns are well made, research shows that the average length of time before they wear out is approximately ten years. Because each person is unique, no one can tell you how long a dental crown will last. Even though cosmetic dentistry uses advanced materials, the most durable dental crown material is gold. Dental porcelain fused to gold is the next most durable; an all-porcelain dental crown is the least durable.
Reasons to Replace Dental Crowns
Recurrent decay around the crown edges
The crown material wears down
Broken porcelain
Chronic trapping of food and plaque in between the teeth
Poor appearance
Teeth need to be linked together due to periodontal disease or excessive force
What Causes Dental Crowns to Fail Sooner Rather Than Later?
As stated earlier, each person is unique, but there are some situations that will cause a dental crown to fail sooner rather than later.
Excessive force or clenching
Excessive grinding of teeth or bruxism
Failing to maintain good oral health
Diet high in sugar content like soft drinks, candy and junk food
High decay rate
Severe periodontal disease
Parafunctional habits such as nail biting, pen chewing and pipe smoking
How Are Dental Crowns Replaced?
When replacement crowns are prescribed, there are certain steps that the dentist must complete. First, the dental crown must be removed. This can be accomplished by either wiggling the crown free or cutting the crown off the tooth. Underlying decay should be removed and fillings should be placed as needed. These fillings are referred to as "build-ups" or "foundations" for the new crown. The tooth should then be refined and a new dental crown can then be placed.
No one can tell you how long a dental crown will last. The length of time that they can last is different for each person. Therefore, maintaining regular six-month visits to your dentist is extremely important if you want to maintain a healthy mouth.
By Benjamin O. Watkins, III, DDS
Cosmetic Tooth Bonding Fixes Damaged Teeth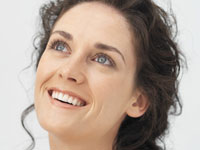 Cosmetic dentistry is everywhere these days.
With new materials, especially dental "superglues," we're reshaping teeth, filling gaps between teeth, restoring broken teeth, replacing missing teeth, placing lighter braces. The technique is called dental bonding, and the aesthetic result is wonderful.
But it's not forever.
The American Dental Association puts the life of tooth bonding materials at about five years. This may be a conservative estimate, but there will come a time when a bond needs attention.
In general, if you treat a bonded tooth like your other teeth, you'll keep your dental restoration intact longer. Lax home care habits or the wrong foods can hasten wear and tear.
So go easy. If your tooth restoration is brand new, or years old and still flawless, keep smiling. With care, we've seen dental bonding last a long, long time.
Here are some reminders to help lengthen the life of your dental restoration.
Expect to come in more often just after your tooth restoration is placed. The edges of bonded restorations need a once-over after a few months to verify a smooth fit. And we'll check to make sure there is no gum irritation, too.
Certain unforgiving foods can threaten any dental restoration. Watch nuts, hard candies, some fresh fruits - a bond could crack. We don't see it often, but with heavy-handed treatment, veneers can pop right off - not a real confidence-builder in a crowd.
Nail-biting and ice-chewing are out.
Use a non-abrasive toothpaste and a soft brush.
Coffee, tea, colas, and cigarettes, of course, are not your restoration's best friends. They stain, among other unsavory things.